GROUP 583 (PTY) LTD WAS ESTABLISHED IN DECEMBER 2016 AFTER THE MAIN SHAREHOLDER, RIAAN VAN STADEN, WHO SUCCESSFULLY MANAGED AND OPERATED A ROPE ACCESS FLIGHTING COMPANY FOR 14 YEARS, DECIDED TO ALTER HIS BUSINESS FOCUS ON TRAINING, EQUIPPING AND SUPPLYING CERTIFIED TECHNICIANS TO SAFELY WORK AT HEIGHT WITHIN THIS INDUSTRY.
LEADING UP TO THIS CHANGE IN FOCUS, HE IDENTIFIED THE LACK OF CERTIFIED AND WELL-TRAINED WORKERS EXPOSED TO FALL RISK SCENARIOS, OFTEN WITHOUT THE APPROPRIATE SKILLS AND EQUIPMENT.
WE HAVE SELECTED TO CONCENTRATE OUR EFFORTS MAINLY ON THE CONSTRUCTION, MINING, OIL & GAS, AND GENERAL WORKING AT HEIGHT ENVIRONMENTS, BOTH LOCALLY AND INTERNATIONALLY.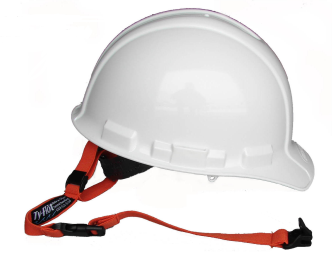 When our training provider undergoes accreditation they undergo a quality control procedure as set out by the relevant Sector Education Training Authority, this ensures a controlled environment pertaining to sound facilitation, assessment and moderation principles. Also when a training provider belongs to a Professional Body such as the Institute for Work at Height they agree to provide training of a certain standard and is monitored by the Professional Body to ensure consistency. The Professional Body requires the training provider to adhere to additional criteria and provides
guidance on sound practices.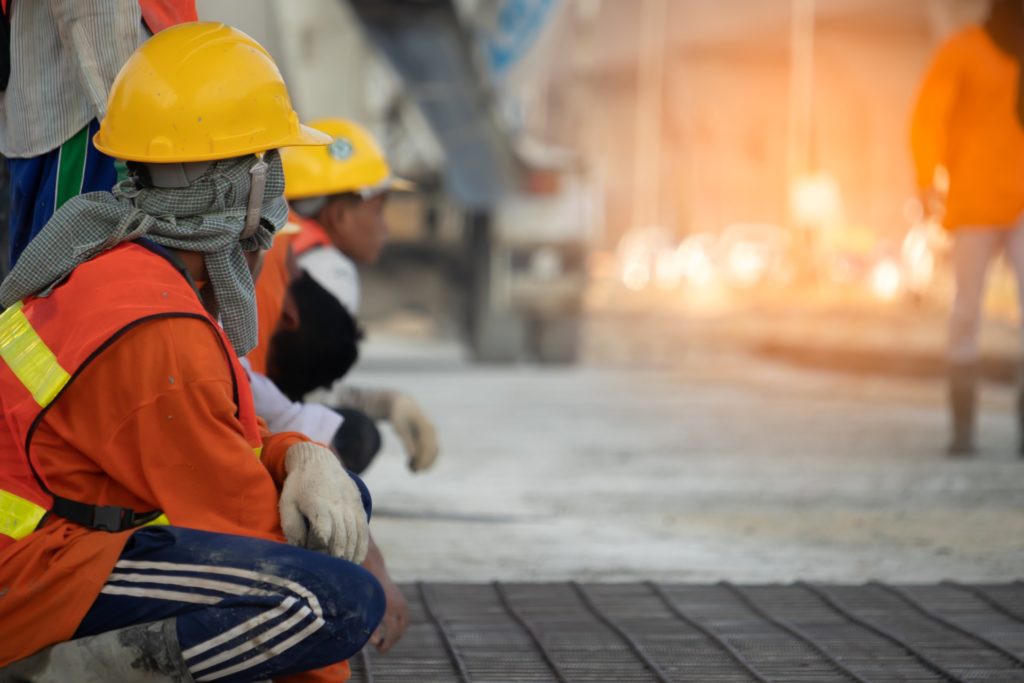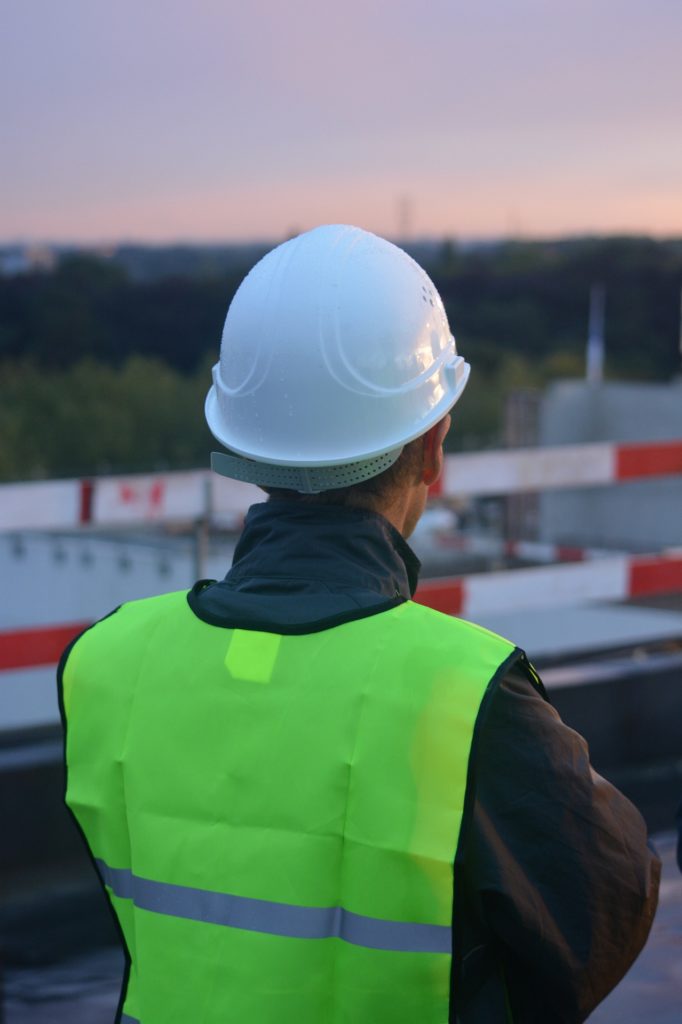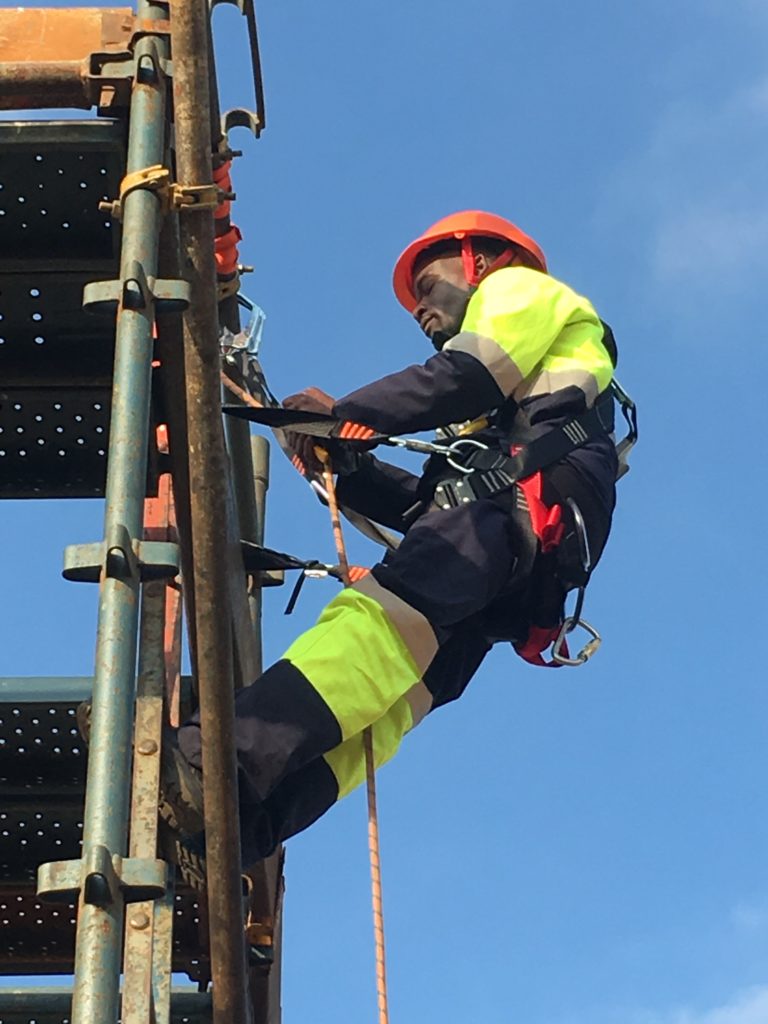 The purpose of Group583 Training is to instruct the trainee in the use of fall arrest techniques so that they are empowered with the skills to protect themselves in the event of a fall when working at heights or in positions of elevation.
We offer all training from our dedicated training facility in Pretoria, South Africa. Here we are able to instruct delegates and perform simulated situations that the operative working at heights may experience in their real-life working conditions.
Our training covers fall scenarios, fall protection plans, and a range of advanced rescue simulations.
BOOK training & order gear